HONDA TRX350R 2-STROKE QUAD
HONDA TRX350R 2-STROKE QUAD
What has been considered the greatest high-performance quad of all time? Well, most of the experts agree that Honda's TRX250R set the standard when it first came out in 1986. It handled very well, had good suspension and its 250cc 2-stroke engine provided instant power that helped it get down the trail very quickly.
You could buy a new TRX250R from your Honda dealer in 1986, 1987, 1988 and 1989. Unfortunately, it was removed from Honda's lineup for 1990. ATV people were shocked. Why would Honda kill off a super quad everyone loved? It's a long story involving lawyers and the negative publicity ATVs were getting at the time. Anyway, it just meant that 250R owners had to keep their machines going year after year, because they couldn't go buy a new one.
HONDA TRX350R 2-STROKE QUAD
Eventually, you could buy a Honda TRX450R that was actually as good as the 250. However, it had a 4-stroke motor instead of a 2-stroke. For some people, they still wanted the same type of power that the original "R" came with. And so, you still see plenty of 250R project quads being built today. We're going to take a look at this one that Montrail Jordan put together.
For a 250R project quad these days you don't have to start with the original chassis. Instead, you can order a new one up from a frame builder who specializes in sport quads. Arens makes a good frame based on the original 250R specs, but is much stronger. That's what Montrail went with. Attached to the Arens frame are Laegers +2 A-arms and a Laegers -1 swing arm. He also went with a PEP rear shock along with PEP triple rate front shocks.
HONDA TRX350R 2-STROKE QUAD
You no longer have to massage an old 1986 motor these days, because several companies offer up their own new casted cylinders and cases as well as crankshafts, gears, and such. You're not limited to just 250cc either. Eddie Sanders Racing sells a great 350cc power-valve cylinder and that's what Montrail decided on for his project machine. Other items are a LED big bore pipe, 39mm carb, CR250 ignition, and CBR oversized radiator. It also has Flex handlebars and Hipertech wheels.
What Montrail wound up with here is basically a brand new 350 2-stroke quad that is lightweight and very fast. As you might expect it is a blast to ride. Do you have an interesting sport quad, 4×4 quad or UTV that you've built? Would you like to see it featured here on our website and in the printed magazine? Well, all you have to do is send us good photos and some info on it. Make sure you include your name, city & state and Email it to [email protected]
MORE 2-STROKE QUADS YOU'LL LIKE BELOW:
https://dirtwheelsmag.com/2019-honda-250r/
https://dirtwheelsmag.com/25-years-ago-in-dirt-wheels/
https://dirtwheelsmag.com/atv-test-lonestar-racing-trx250r/
https://dirtwheelsmag.com/honda-250r-motor-in-450r-frame/
https://dirtwheelsmag.com/ktm-300-xc-quad/
https://dirtwheelsmag.com/building-an-awesome-banshee/
https://dirtwheelsmag.com/yamahas-new-two-stroke-yfz250r/
FREE $25 GIFT CARD>https://hi-torque.com/product/dirt-wheels-holiday/
.
.
.
Sours: https://dirtwheelsmag.com/honda-trx350r-2-stroke-quad/
While they're not as popular as they used to be, there really is no substitute for a proper 2-stroke dirt bike. Here, we're going to look at some of the best models on the market: some are brand new, some this list a read before you start your search. Why? Because there's quite a lot of wrong information out there. Some sources would have you believe that 2-stroke motorcycles are no longer being produced. That's just not true. Other sources will tell you that 2-stroke dirt bikes are difficult to maintain. Again, that's only true if you're bad at maintaining anything at all. Lastly, we've also heard of people being dissuaded from buying an older 2-stroke because it's "probably been ragged to death already" – and while there's a little bit of truth in that, the reality is that dirt bikes, particularly 2-strokes, are built to be punished. They're designed to have the proverbial f*ck revved out of them.
What brands are still producing new 2-stroke dirt bikes? Plenty of the big brands still manufacturer new 2-stroke dirt bikes, but not to the same extent as they used to. Since the demise of the 2-stroke street bike, some manufacturers have been hesitant to develop new 2-stroke engines but others are still flying the flag. Yamaha still have a few in their lineup, Suzuki offer a couple of models, Kawasaki too. Over in Europe, KTM, Husqvarna and Gas Gas still rely on 2-stroke machinery to pay their bills. The 2-stroke era isn't quite dead yet, but it is dying. However, KTM have developed a fuel-injected 2-stroke engine which should revolutionize the future of dirt biking. Honda are also developing something similar, according to rumors.
While some manufacturers are still pumping out new models, we've also included a fair few older gems that you'll be able to pick up used too. Not everyone can afford a new motorcycle anyway, and when it comes to your first dirt bike, you might want to go second-hand…and re-invest the money that you saved on a new piston and a new set of rings! Anyway, here are our favorite 2-stroke dirt bikes for sale from now and then.
The Best 2 Stroke Dirt Bike? Our Top 10!
#10. Suzuki RM250
Argued by some to be one of the greatest used bike ever, the Suzuki RM250 is definitely worth considering if you're in the market for a 2-stroke dirt bike – models built between 2003 and 2008 in particular. Since 2008 was the last year the RM250 was in production, it's probably the one that we recommend the most – being more modern and all that. In that era, the RM250 was one of the giants of the Motocross sports segment and it's no surprise that the later models were built to such a high standard. Often praised for the springy suspension and the fast, powerful 2 stroke engine, you can't really go wrong with the late 00s Suzuki RM250 should one come up for sale. We've seen them sell for around the $2000 marker and under, but grab them now – because any new 2-stroke emissions laws may either make their re-sale value plummet or skyrocket. Who knows how that could play out in the near future.
#09. KTM 250SX
In at number nine, we have the KTM 250SX. This a pretty heavy duty 2 stroke dirt bike that ticks all of the right boxes. The 2-stroke engine has been praised by riders all over the world since it first came on the scene back in 2002. It's one of the fastest dirt bike models out there; a powerful, reliable beast that's an absolute pleasure to thrash. It's argued to be the fastest 250cc 2-stroke that the public can buy, and we'd be inclined to believe that boast. It certainly is pokey, but it does get a little let down by its suspension, but that's a notorious KTM problem tham many KTM riders are already used to. For the purposes of this list, we're particularly interested in the SX motocross version, which comes with both a kick start and electric start function. The full blown MX version is fine, but it doesn't have that electric convenience. As for the price, KTM motorcycles – across all segments – have a habit of annoyingly retaining their value. Finding one at a rock bottom price ain't gonna happen. If you're sold on buying one, consider buying one new if you've got the cash to spare…because they're still in production.
#08. Kawasaki KX500
When the Kawasaki KX500 first rolled onto the scene back in 1983, it was already a legend. At 499cc, this single cylinder 2 stroke dirt bike was a veritable powerhouse, and some people would even go as far as to call the Kawasaki KX500 one of the most powerful dirt bikes of all time. Sadly, it was discontinued in 2004, despite having won numerous racing competitions all over the world – and it's the last generation that we're including in this list here, models from between the years 2000 and 2004. Fast, furious, and incredibly powerful, this is an ideal 2 stroke dirt bike for someone who is a big fan of horsepower. Since they were so popular in their heyday, they're fairly easy to find in the used motorcycles ads. While they go for as cheap as $500 for older models, it's worth paying around the $2500 marker for something newer that's in better condition. It's easier to get parts for the 2000 to 2004 models too.
#07. Yamaha YZ250
Now for something more current: the Yamaha YZ250. The YZ250 has a long and illustrious history that dates back all the way back to 1974, but unless you're a real vintage enthusiast, you're going to want a more modern model. Fortunately, Yamaha are still manufacturing the YZ250 today, but if you can't afford to buy brand new, a model dating back from 2005 and onward will do just fine. This 2 stroke dirt bike boasts a water-cooled 250cc engine that has a claimed 48.8 hp and 32 lb-ft of torque, that's held in place by a single backbone aluminum frame. Weighing a mere 212 lbs, it's quite an impressive machine. The only drawback is the suspension, but from 2006 onwards, Yamaha treated the YZ250 to newer KYB SSS suspension. If you're still not convinced, the Yamaha YZ250 has 5 AMA National Motocross titles and 9 AMA National Supercross titles to its name. If you want to buy one of these new, Yamaha's official pricing starts at $7,399.
#06. Honda CR250R
Honda made a huge mistake (if you want our opinion) back in 2007 when the company announced that they were stopping production of all of their 2-stroke motorcycles. At the time, many people thought that it was the end of the 2-stroke era, but here we are – a decade on – and 2-strokes are still here. Sadly, the Honda CR250R isn't one of them., unless you can find a used one for sale, that is. Honda had been making the CR250R since 1972 ('71 if you include the original prototype) and they've had just as much of an exciting history as the Yamaha YZ250. The Honda, however, has won even more titles: 15 Supercross championships, 12 Outdoor National championships, and a hell of a lot more. Despite the success on the track, most professional riders would still favor the Yamaha, but we've placed the Honda ahead in this list for the sake of price and availability. There's no shortage of these for sale, and it's not unheard of for one of these beauties to go on sale for as little as $1000 in fantastic condition. Aim for the early 00s versions for the best deals.
#05. Yamaha YZ125
Having the smaller version of the Yamaha YZ125 on the list isn't laziness on our part, it's just that for some riders, the YZ125 is a superior choice. If you're anything like me – which is not that great at dirt biking – then the YZ125 is an ideal option. It might be small, but it's more than enough. The YZ125 comes armed with a liquid-cooled 124cc, reed valve inducted 2-stroke engine. Yeah, it's a learner approved 125 but it produces 33 hp at the rear wheel. That's 33 hp in a chassis that has an overall dry weight of 190 lbs. If you were having doubts about its power, it's powerful enough to haul you around a dirt trail. And light enough so that when you inevitably drop it, you're not going to hurt yourself too much and the bike's going to be fine. These things are indestructible, and that's probably why the YZ125 is one of the most popular 2 stroke dirt bikes ever made. If you want to buy one new, Yamaha's MSRP is $6,499. If you want a used model, we recommend searching for something from 2005 onward – these can be found for around $1,500.
#04. Husqvarna CR125
Husqvarna is one of the last bastions of real, proper, 2 stroke dirt bike fury – but sadly, this absolute beauty of a machine was discontinued back in 2013. It's not for the faint-hearted either, because although it looks like an innocent 125cc, it's built on top of proven racing technology. If you can find one for sale, you'd better snap it up quickly and whatever the price, you won't regret the purchase. The engine is a liquid-cooled 124cc 2-stroke single that shoots out around 40 hp of pure joy all across the rev range. The engine is mated to a bullet proof six-speed gearbox for enhanced control and performance. On top of that, Brembo brakes are thrown into the mix, along with pretty decent Kayaba suspension. It's a shame that these are no longer being made, because they're a lot of fun to ride.
#03. Gas-Gas EC 300
If you can find a Gas-Gas 2 stroke dirt bike for sale in the USA, we heartily encourage you to give one a go. The Spanish brand may not be as well-known as the big Japanese manufacturers or other European firms like KTM and Husqvarna, but don't discount the Spaniards here. For the sake of this list, we're focusing on the newer 2018 EC 300, but any of Gas-Gas's previous 250 and 300 models are worth your money. According to other sources, the 2018 EC 300 will be the last of its kind, and there are rumors that it might be (ironically) the last gas-powered Gas-Gas motorcycle, since the firm has been bought by an electric bike manufacturer. So, why not celebrate the awesome brand by buying what could be their last 2 stroke dirt bike? 299cc, Nissin brakes, KYB suspension, 231 lbs dry, European sexuality – what's not to like?
#02. Honda CR500R
There are a few good reasons why we're putting the CR250R's bigger brother on here. Firstly, it's as reliable as hell. Secondly, it's more powerful than the smaller 250 version, which is a plus point in many riders' eyes. And thirdly, while it may not have been as popular as the legendary Kawasaki KX500 listed above, it was almost certainly the better of the two big-boy 2 stroke dirt bikes. And as bonus fourth point, since it wasn't as idolized as the Kawasaki KX500, you're more than likely to pick up one of these, in better condition, and for a much lower price than its Lime Green competitor. Since it was introduced in 1984, the Honda has been impressing everyone who's ever had a blat on that 491cc, single cylinder, liquid-cooled, 2-stroke engine. With 52.8 hp on tap, it was the most powerful motocross bike that Honda made – with some riders arguing that it was difficult to ride simply because it was far too powerful! Ideally, you want to pick up one of the last model years that Honda had, like a 2000 or something, but be prepared to shell out around $4500 for a used one! Or even more…
#01. KTM 300 EXC
Dubbed the "most powerful 2-stroke engine in its class" the KTM 300 EXC is one of the best dirt bike models in the class. KTM claim that it's the best weapon in your arsenal for pro circuit racing or riding off-road and that includes against other 2-stroke dirt bike models and 4-strokes too. The 300 EXC has been around for quite some time now, and if you're not able to buy a brand new one, you can get a used model from a private seller. If you've got to go down the used route, we recommend getting something post-2004, and ideally something newer than 2008 if possible. The 2008 models come with a very powerful engine, and comfortable riding ergonomics, as well as the addition of a very handy electric start. Prices tend to be high but if you're lucky you can find these bikes for sale at around $3500. Or, you could always go new and get a brand new KTM 300 EXC for $9,099. It's expensive, but if you want the best, you've got to pay through the nose for it.
Frequently Asked Questions
Q: How to mix 2 stroke gas for dirt bikes?
A: Fuel ratios are different for different engines, but ratios of 40:1 or 32:1 are pretty common. This means you put 40 parts of gasoline with one part of oil. In metric measurements, that would be 400cc of gas to 10cc of oil. Mix the correct ratio together in a suitable vessel like a jerry can or bottle. Seal the container, and shake thoroughly. It's always best to mix your fuel before you put it into your fuel tank, not after.
About Joe Appleton
Joe is a motorcycle industry veteran who has not only been paid for his words on the industry but also to throw a leg over a bike on the track. Besides riding, and occasionally crashing motorcycles, he also likes to build up older bikes in his garage in Germany. He says; "I like what I like but that certainly doesn't make my opinion any more valid than yours…" We like Joe's educated opinion and hope you do too.
Sours: https://autowise.com/top-2-stroke-dirt-bikes/
The OG Beast!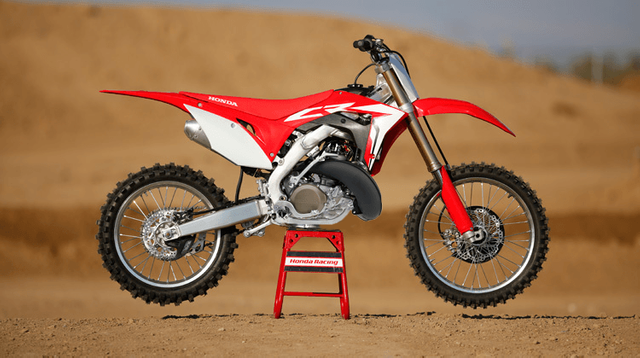 OFFICIAL HONDA (not confirmed) Announcement has sent the internet on fire! The CR500 was arguably the most reliable and most powerful 2 stroke motocross bike of its time and a leaked Honda announcement shows that they are making a comeback with fuel injected versions!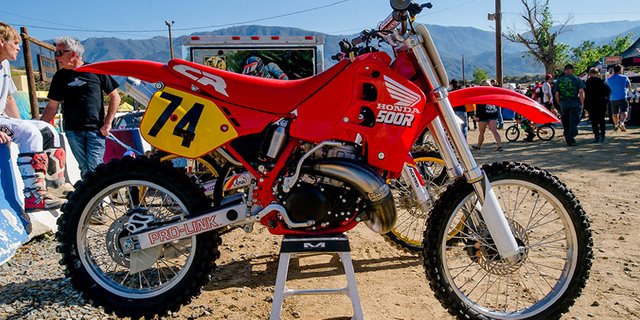 At 13KG lighter than its predecessor it's on the 500c model this range will be the lightest 2-Strokes currently available and at 76BHP and 73MPH top speed... thats a BEAST!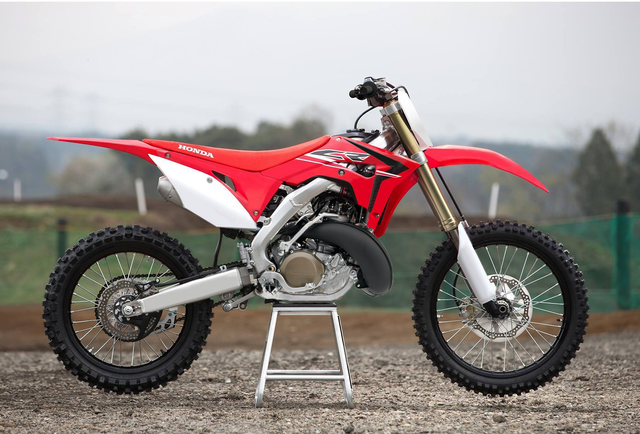 Sure the current market leader in 2-Stroke motocross bikes, KTM, does not make a 500cc but maybe there will be one coming after this bike hits the street!
Honda info from social media sites says:
"Building Dreams for a living, we welcome the a new family member to our line up"
The models are made up as follows:
-2018 CR125
-2018 CR250
-2018 CR325
-2018 CR500
Sources state that the issue with the 500cc making a comeback was down to the exhaust fumes being unable to pass modern rules. With this new fuel injected engine, Honda have put forward for patent it looks like they have cracked it!
Honda have been told that due to the crazy stats of the new CR500 it will not be allowed to race any of the current 450 Classes due to the power restrictions.
There is no release date yet for these bikes but testing has started so hopefully track info will start to emerge soon.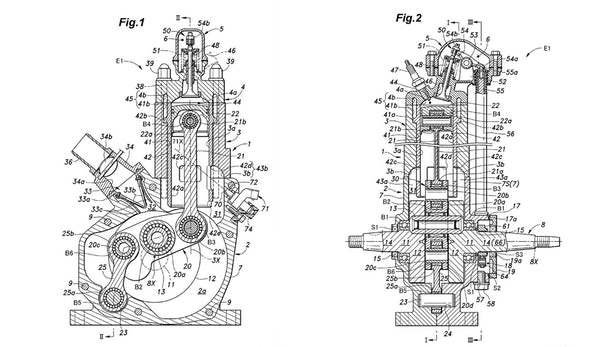 This blueprint shows the new 2-Stroke engine with fuel injector places at the top of the cylinder aimed at the back wall. When the piston hits TDC (top dead center) the injector sprays the fuel oil mix. This way unburned fuel does not get swept out with the exhaust gases and should being down emissions and also that classic 'smoker' reputation of the older generation 2-Strokes.
KTM also have injected 2-strokes coming to market so things are set for a big shake up soon!
---

Sours: https://steemit.com/motocross/@b0y2k/honda-leak-announcement-the-return-of-the-cr-2-strokes
Honda Cr 500 Full Throttle!!!
2020 Full-Size Two-Stroke Motocross Dirt Bikes To Buy
MY20 two-stroke MXers from KTM, Husqvarna, Yamaha, and TM.
By Andrew Oldar
March 21, 2020
If you have taken a trip to your local motocross track within the past couple of years, you likely saw or heard a number of two-stroke motorcycles circulating the course. While the premix burning machines mostly went away with the advent of four-strokes rising to popularity, two-strokes have recently made a comeback for their ease of maintenance, cheaper repair costs, and fun factor.
Although Honda, Kawasaki, and Suzuki no longer produce two-stroke motocross bikes, three of the other big six manufacturers—KTM, Husqvarna, and Yamaha—still do. In addition to producing the 250 SX and 125 SX, KTM offers a bike in between the two with its 150 SX. Husqvarna sticks with the traditional 250 and 125 offerings with its TC 250 and TC 125. The same goes for Yamaha—the YZ250 and YZ125 are your two options if you want a MY20 Japanese-made two-stroke MXer. Although TM is the smallest of the manufacturers listed here in terms of size and production, the Pesaro, Italy-based company offers the most displacements in the full-size two-stroke motocross bike segment with its MX 300, MX 250, MX 144, and MX 125.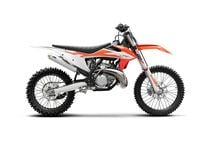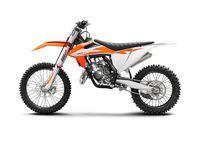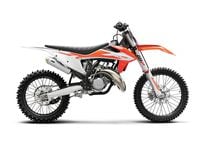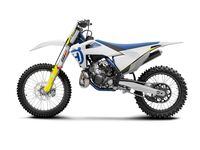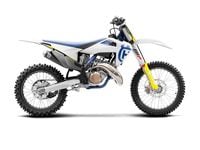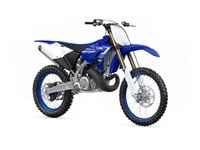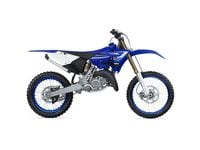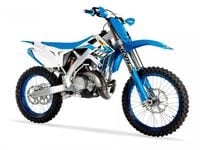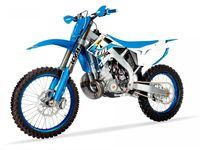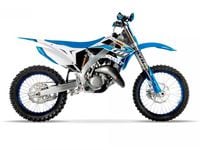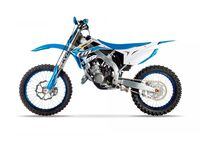 Sours: https://www.dirtrider.com/story/dirt-bikes/2020-full-size-two-stroke-motocross-dirt-bikes-to-buy/
Stroke honda 2
SCOOP! Honda's secret plans: Two Strokes are BACK!
By Leon Rose and Tony Carter 
Advert

Advert

Honda is planning to bring back two-strokes with a clean-burning, fuel-injected, all-new screamer engine.
Patents have just been published that show the side and front elevation of a new two-stroke engine from the big H.
On the drawing above, tagged with the numbers 71, 70 and 74 can be seen a fuel injection system. The unit is mounted low-down in the cylinder and angled upwards – this is so that the fuel 'cone' that is sprayed into the chamber as an atomised mist is launched over the second scavenger port in the cylinder.
Advert

Advert

Advert

Advert

Because the fuel is sprayed so finely and can be directed into the chamber so accurately, plus be timed so expertly, the burn is very clean and efficient meaning that emissions are very low indeed. The fuel is used as a cooling element inside the cylinder to further increase overall engine efficiency.
Compared to the old two-stroke feed technology this is light-years ahead and clearly Honda is confident that is can build a modern, light and powerful two-stroke motor that will be compliant with various legislation around the world.
Honda! See this? Your NSR500. Yeah? Yeah! This is what we want for the road please. Cheers.
Our scoop has got us VERY worked up – Dear Honda, now will you please, please make that NSR500 for the road? That's all we want. And we've been very good this year…
Tony Carter
Tony has been riding motorcycles for over 35 years and he's been a motorcycle writer for over 25 of those. He's ridden almost every motorcycle you can think of at most places around the world and he's partial to some racing, too. A Taurus, Tony doesn't believe in horoscopes (but then that's exactly what a Taurus would say!) but he does believe in Mandalorians and their right to earn a living.
Latest posts by Tony Carter (see all)
Does this get you revved up? Tell us why...
---
Bikes for sale
Honda CBF500
12 October 2021North London
£999.00
'35 Triumph preTIGER 80
9 October 2021Jedburgh
£7,500.00
---
Get MoreBikes delivered through your letterbox every month. 12 issues for £15. Click here for more information.
---
Get MoreBikes.co.uk Updates
Enter your e-mail address below and you will receive biking news straight into your inbox...



You can unsubscribe at any time.
---
Sours: https://www.morebikes.co.uk/news/20748/scoop-hondas-secret-plans-two-strokes-are-back/
HONDA 2stroke NSR500 Exhaust Sound!!!!
And he greedily absorbs all the pussy into his wide open mouth, sticks to it, swallowing his own and hers, pushing. His tongue into the very bosom, still twitching, descending. The orgasm goes on for a very long time and slowly fades away along with her happy sighs and sobs.
Similar news:
For the next two weeks, Sue had no time for entertainment. It was necessary to collect information, statistics, run through different departments, analyze the information received, draw conclusions, draw up summaries and tables. I had to stay late in the evenings.
603
604
605
606
607