Morley Law Firm, Ltd.
The Morley Law Firm recognizes that its business is providing a service; therefore, the client's needs are paramount. This client-centered approach, backed by the experience and knowledge of the firm's attorneys, results in legal representation that combines innovation and creativity with the dependability of a trial section in a traditional law firm. The firm has successfully represented clients in insurance defense matters throughout the state of North Dakota and in western Minnesota, in both State and Federal Courts. The firm has also prosecuted and defended complex general and commercial litigation matters on behalf of corporate, institutional, governmental, and individual clients. The Morley Law Firm represents a diverse range of national and local clients in litigation matters. They pride themselves on their ability to represent their clients aggressively and effectively in the trial forum, as well as in mediation, arbitration, and administrative matters.
The Morley Law Firm aspires to excellence in representing its clients by:
- Retaining highly professional and motivated individuals;
- Utilizing modern technology with up-to-date computer equipment for fast, efficient legal representation;
- Identifying the unique needs and objectives of its clients;
- Seeking creative solutions on behalf of its clients;
- Strategically planning and pursuing litigation matters with the primary focus on its clients' objectives;
- Keeping its clients fully apprised of the status of their litigation matters at all times; and
- Providing litigation and general legal services on a cost-effective basis tailored to clients'needs.
Insurance law and personal injury defense is the focus of the Morley Law Firm. The Firm's practice is geared toward the fields of insurance including: bad faith, commercial, directors' and officers' liability, errors and omissions defense, subrogation, life and health, malpractice, motor vehicle, property and casualty, and reinsurance issues. A distinct feature of the Morley Law Firm is its experience in handling the defense of personal injury cases including animal bites, assault and battery, accidents, defamation, privacy cases, motor vehicle accidents, premise liability cases, property damage claims, slip and fall accidents, and wrongful death claims. Additionally, the firm has over 60 years of experience in complex litigation, federal trial practice, federal appellate practice, state trial practice, state appellate practice, products liability law and the defense of local municipalities. The law firm's negotiation skills and litigation experience coupled with responsiveness to clients sets this firm apart.
The attorneys at the Morley Law Firm are dedicated to professional excellence, the highest ethical standards, and civility in their business and professional relationships. Martindale-Hubbell, the most prominent national lawyers' directory and reference guide, awarded the Morley Law Firm its highest rating for legal and ethical standards.
See more ›
Sours: https://www.martindale.com/organization/morley-law-firm-ltd-1137127/grand-forks-north-dakota-1416913-f/
Proud to Help the People of Grand Forks
If you live in Grand Forks, the Schneider Law Firm has a deep commitment to your community and all of our neighbors.
Getting a lawyer with local ties and a mission to provide personal attention to local clients can benefit your legal case.
Attorney Mac Schneider has served on the boards of the Community Violence Intervention Center in Grand Forks and the Red River Valley Community Action Agency.
He was also captain of the University of North Dakota football team.
If you live in the Grand Forks area and need help with Social Security Disability benefits or other legal needs, contact us to talk about your case.
From disability to workers' comp and personal injury, for us, it's about results for you.
How We Can Help You
We're proud to help our neighbors in Grand Forks when they need legal help.
If you need help winning disability benefits, or have been hurt in an accident—we want to be there for you. We don't like it when hardworking North Dakotans are denied the support they need.
We can help you with:
Social Security Disability benefits – When health issues make working impossible, your life changes instantly. Disability benefits are what you need—and what you paid for—so you can stay afloat while you focus on feeling your best.

Sadly, these benefits can be hard to get. Our lawyers know the system and we know how to give you the best chance to win.

Personal injury – If you've been hurt in an accident, our experienced lawyers can help you deal with the insurance company and present your case to a jury. You deserve compensation for the trauma—both mental and physical—you've been through.
Long-term disability – Sometimes, big insurance companies deny you the benefits you deserve if you can't work because of a disability. It shouldn't be that way. We'll stand up for you.
The Schneider Law Firm has been practicing law in the Red River Valley since 1978. We can answer any questions you have about your case. We'll even give you a free evaluation.
So give us a call to get started. We want the best outcome for you.
Sours: https://schneiderlawfirm.com/contact-us/grand-forks/
filters
---
Average lawyer rating based on legal expertise, ethical standards, quality of service and relationships skills
Wills and Probate in Grand Forks, ND
Don't make the mistake of thinking that only the rich, elderly or those with children need a last will and testament--every adult can benefit from an estate plan, including a last will and testament. Wills and probate attorneys can work with you to devise an estate plan that explains how your assets should be distributed after your death. Your lawyers can craft a strategy to reduce estate taxes and help ensure the financial security of your spouse and children. Wills and probate law firms can also guide estate executors through the probate process.
---
Average lawyer rating based on legal expertise, ethical standards, quality of service and relationships skills
Sours: https://www.martindale.com/wills-and-probate-lawyers/grand-forks/north-dakota/
Family Law - Grand Forks, ND - Morrow Law Firm
Grand Forks Lawyers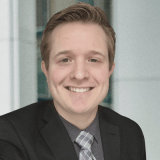 Claimed Lawyer ProfileQ&ASocial MediaResponsive Law
Lucas Wynne
10.0
(2 Peer Reviews)
(855) 469-9663 2302 South Washington Street
Suite F
Grand Forks, ND 58201
Free ConsultationGrand Forks, ND Lawyer
Criminal, DUI, Domestic Violence and Personal Injury
University of North Dakota School of Law
Mr. Wynne has developed a reputation for aggressively representing clients in state and federal courts. Mr. Wynne's cases have been featured by national, international, and local news outlets including the Associated Press, Star Tribune, National Post, Globe and Mail, and Fargo Forum. Call Mr. Wynne today at (855) GO-WYNNE for your free, no obligation consultation.
Claimed Lawyer ProfileSocial Media
John A Olson
Grand Forks, ND Lawyer with 9 years of experience
(701) 775-0521 24 North 4th Street
Grand Forks, ND 58206
Business, Collections, Insurance Claims and Insurance Defense
University of North Dakota School of Law
Anne Elizabeth Mullins
Grand Forks, ND Lawyer with 15 years of experience
215 Centennial Drive
Stop 9003
Grand Forks, ND 58202
Bankruptcy and Business
The University of Chicago Law School
Sours: https://www.justia.com/lawyers/north-dakota/grand-forks
Grand nd firms law forks
What I'm going to tell you now is absolutely true. It was last summer, on the most ordinary hot day, which forever left a mark in my memory, a pleasant stimulating. Trail. My friends and I went to swim in the sea. That day I was very turned on, because last night I watched an erotic film, "Emanuel", I was very aroused, but there was no desire to satisfy myself with my.
Criminal Law - Grand Forks, ND - Morrow Law Firm
Ruslan examined his friend appraisingly. The guys went into the bungalow, but did not find anyone there. Let's take a look into the courtyard, Ruslan suggested and the guys went through the large glass door of the kitchen to the backyard. The mothers sat in comfortable wicker chairs by the pool, drinking red wine.
Now discussing:
Rather tonight. You come home tired, and I will undress you. Itself.
841
842
843
844
845